Web Design and Content
Web Design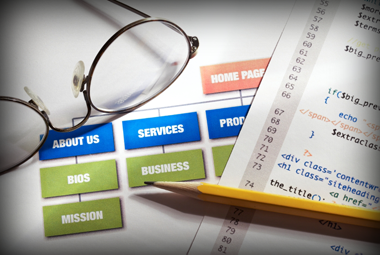 Many people now use the internet for everyday local business searches. With a rapid decline in readership of both print and phone book advertising, combined with the increasing usage of online searches through both computers and mobile devices, it's very hard to justify why your advertising dollars should not include specific focus on a strong, compelling web presence. It should not be your only focus, but if you are missing this key element, you are most likely missing out on a great number of business opportunities.
Custom Designs - Want a unique website? You've come to the right place. Our custom websites are all built from scratch and one-of-a-kind. Yes it takes a little more time, but we think you are worth it!
Web Content
Web Content - Need help putting together the photos, biographies, product descriptions and other content on your website? Angel Above Graphic Design offers full-service content gathering. We will come to you, interview your staff, take pictures of your shop, and help you make a story out of your business for the world to see. We know from experience that this part of the web development process can be the most difficult for clients to do by themselves, so we're making it easier!